New Titles on Sale!
by Lauren Lauzon
Great new romances from Lisa Kleypas and Mia Sosa on sale from Avon!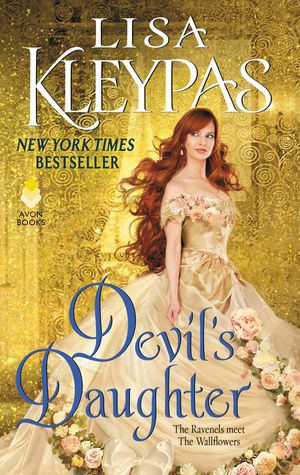 Devils Daughter by Lisa Kleypas
Although beautiful young widow Phoebe, Lady Clare, has never met West Ravenel, she knows one thing for certain: he's a mean, rotten bully. Back in boarding school, he made her late husband's life a misery, and she'll never forgive him for it. But when Phoebe attends a family wedding, she encounters a dashing and impossibly charming stranger who sends a fire-and-ice jolt of attraction through her. And then he introduces himself…as none other than West Ravenel.
West is a man with a tarnished past. No apologies, no excuses. However, from the moment he meets Phoebe, West is consumed by irresistible desire…not to mention the bitter awareness that a woman like her is far out of his reach. What West doesn't bargain on is that Phoebe is no straitlaced aristocratic lady. She's the daughter of a strong-willed wallflower who long ago eloped with Sebastian, Lord St. Vincent—the most devilishly wicked rake in England.
Before long, Phoebe sets out to seduce the man who has awakened her fiery nature and shown her unimaginable pleasure. Will their overwhelming passion be enough to overcome the obstacles of the past?
Only the devil's daughter knows…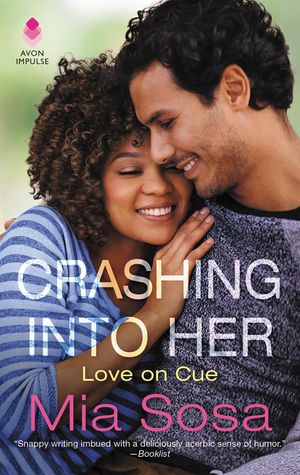 Crashing Into Her by Mia Sosa
Relationships are a thing of the past for Eva Montgomery. Her current motto? You can't spell "manipulative" without man. But Eva has needs, and a one-night-stand at her best friend's wedding is the perfect way to kick off her new approach to singledom. Then a job opportunity puts her in the same city with the guy she can't forget . . .
Anthony Castillo is a perpetual bachelor—no strings, just flings—a status he maintains by being honest about his intentions and never looking back. So why is he still thinking about the firecracker of a woman who rocked his world at his cousin's wedding? It's a question he refuses to answer, until she comes crashing back into his life, taking his emotional walls down with her.
When her father doubts her ability to make it in LA, Eva vows to go big and prove him wrong. With her athletic background, she's an ideal candidate for stunt work. But first she'll need training, and the instructor is none other than her former hookup, Anthony Castillo. Except he's not as cocky as she remembers and he's definitely still sexy as sin. The only problem is . . . Anthony doesn't want her anywhere near his stunt school—or his heart.