New Titles on Sale!
by Lauren Lauzon
Great new romances from Lynsay Sands, Laura Lee Guhrke, and Jennifer L. Armentrout on sale now!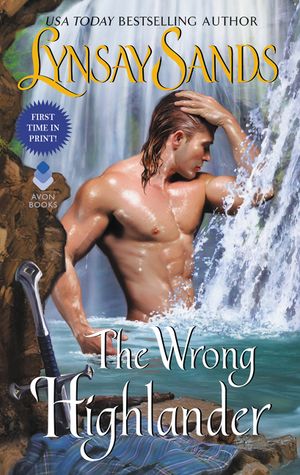 The Wrong Highlander by Lynsay Sands
Lady Evina Maclean has heard much about Rory Buchanan's skill as a healer. What she hasn't heard is how good the brawny Highlander looks bathing in a waterfall. But Evina can't afford the distraction, for her ailing father urgently needs care. Only when she's rendered Buchanan unconscious and dragged him back to her family's castle does the truth emerge—it's not Rory she's kidnapped but his brother Conran.
Other ladies try to ensnare Conran with flattery. Evina hits him over the head with the hilt of her sword to save her kin—and Conran likes the spirited redhead all the more for it. He's learned enough from his brother to heal Evina's father, but there are other dangers swirling around the Maclean clan. And while the beautiful, independent lady has sworn not to marry, this wrong Highlander may be just the right man for her.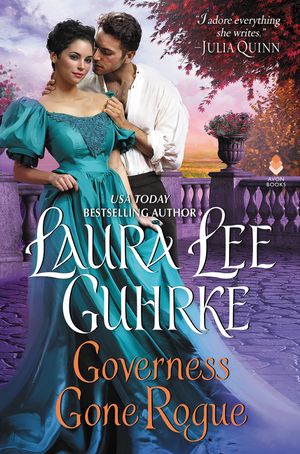 Governess Gone Rogue by Laure Lee Guhrke
Lady Truelove may be London's most famous advice columnist, but James St. Clair, the Earl of Kenyon, knows his wild young sons need a tutor, not a new mother. They need a man tough enough to make his hellions tow the line, and James is determined to find one.
Miss Amanda Leighton, former schoolteacher and governess, knows she has all the qualifications to be a tutor. And while female tutors are unheard of, Amanda isn't about to lose the chance at her dream job because of pesky details like that. If Lord Kenyon insists on hiring a man, then she has only one option . . .
Jamie isn't sure what to make of his new employee, until he realizes the shocking truth—beneath the ill-fitting suits, his boys' tutor is a woman. An unconventional, outspoken, thoroughly intriguing woman. Despite Amanda's deception, he can't dismiss her when his boys are learning so much. Yet Jamie, too, is learning surprising lessons—about desire, seduction, and passionate second chances . . .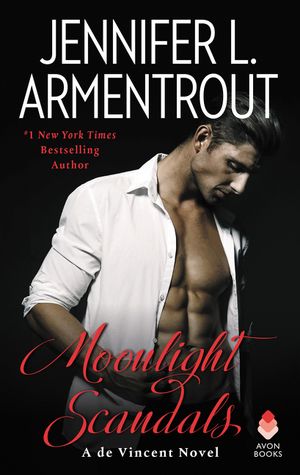 Moonlight Scandals by Jennifer L. Armentrout
Even a ghost hunter like Rosie Herpin couldn't have foreseen the fateful meeting between two mourners that has brought her so intimately close to the notorious and seductive Devlin de Vincent. Everyone in New Orleans knows he's heir to a dark family curse that both frightens and enthralls. To the locals, Devlin is the devil. To Rosie, he's a man who's stoking her wildest fantasies. When a brutal attack on her friend is linked to the de Vincents, he becomes a mystery she may be risking her life to solve.
Devlin knows what he wants from this sexy and adventurous woman. But what does Rosie want from him? It's a question that becomes more pressing—and more dangerous—when he suspects her of prying into the shadows of his past.
Now, the legends surrounding the de Vincents may not be myths at all. But if she's to discover the truth, she must follow them straight into the arms of the man she can't resist—the handsome devil himself.