New Titles on Sale!
by Lauren Lauzon
Great new romances from Eloisa James, Katharine Ashe, Vivienne Lorret, Julie Anne Long, Jennifer Ryan, and Lorraine Heath on sale from Avon!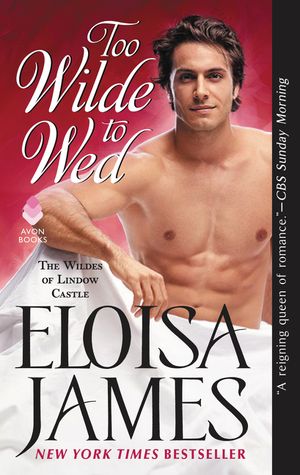 Too Wilde to Wed by Eloisa James
No one is more surprised than Lord North when he returns from war to find his ex-fiancee in his ancestral home…working as a governess in a sexy, fiery new Wildes of Lindow Castle romance by New York Times bestselling author Eloisa James…
The handsome, rakish heir to a dukedom, Lord Roland Northbridge Wilde—known to his friends as North—left England two years ago, after being jilted by Miss Diana Belgrave. He returns from war to find that he's notorious: polite society has ruled him "too wild to wed."
Diana never meant to tarnish North's reputation, or his heart, but in her rush to save a helpless child, there was no time to consider the consequences of working as a governess in Lindow Castle. Now everyone has drawn the worst conclusions about the child's father, and Diana is left with bittersweet regret.
When North makes it clear that he still wants her for his own, scandal or no, Diana has to fight to keep from losing her heart to the man whom she still has no intention of marrying.
Yet North is returning a hardened warrior—and this is one battle he's determined to win.
He wants Diana, and he'll risk everything to call her his own.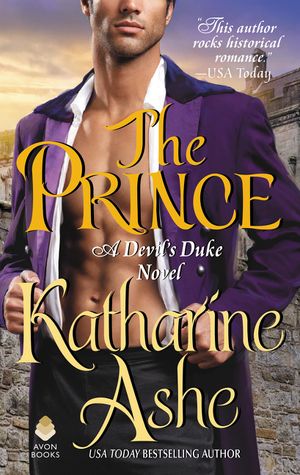 The temptation of her lips…
Libby Shaw refuses to accept society's dictates. She's determined to become a member of Edinburgh's all-male Royal College of Surgeons. Disguising herself as a man, she attends the surgical theater and fools everyone—except the one man who has never forgotten the shape of her exquisitely sensual lips.
…will make a prince say yes to her every desire
Forced to leave his home as a boy, famed portraitist Ziyaeddin is secretly the exiled prince of a distant realm. When he first met Libby, he memorized every detail of her face and drew her. But her perfect lips gave him trouble—the same lips he now longs to kiss. When Libby asks his help to hide her feminine identity from the world, Ziyaeddin agrees on one condition: she must sit for him to paint—as a woman. But what begins as a daring scheme could send them both hurtling toward danger…and an unparalleled love.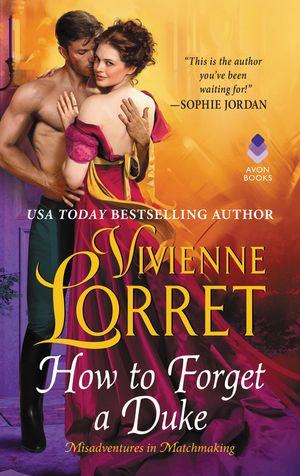 How to Forget a Duke by Vivienne Lorret
The Bourne Matrimonial Agency has one rule: Never fall in love with the client. A simple thing to remember . . . unless you're a matchmaker with amnesia.
The Duke of Rydstrom requires a wife. Preferably one with a large fortune and a complete lack of curiosity. The last thing he needs is a meddling matchmaker determined to dig up his dark family secrets.
All Jacinda wants is to find a bride for a duke. How hard could that be? He's handsome, enigmatic . . . and hiding something. She's sure of it. Determined to discover what it is, she travels to his crumbling cliffside estate. Yet, by the time she washes up on his beach, she can no longer remember who she is or why the duke is so familiar to her. All she knows is that his kisses are unforgettable—and she intends to use every skill she can to discover what's in his heart . . .
When Miss Bourne can't remember what brought her to his ancestral home, Rydstrom intends to keep it that way. Yet as the days pass, his true challenge will be safeguarding his secret while resisting this woman who—confound it all—may well be his perfect match.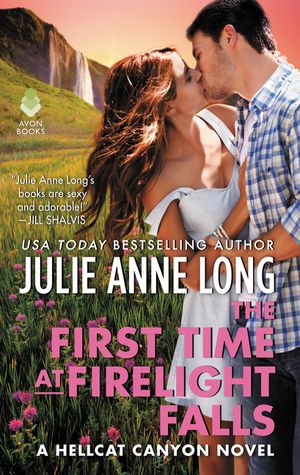 The First Time at Firelight Falls by Julie Anne Long
Single mom Eden Harwood has a lively daughter, a blooming business—and a juicy secret she's hung on to for ten years. She doesn't mind a bit that there's no room for romance in her whirlwind life . . . until six-foot-infinity, smoldery-eyed, bass-voiced Gabe Caldera reminds her of what she might be missing.
The principal of Hellcat Elementary is usually knee-deep in fawning PTA moms, but Gabe only has eyes for the fiery, funny, skittish redhead who barely knows he's alive. But this ex-Navy SEAL never fails to get what he wants. And what he wants is to fan those sparks between him and Eden into the kind of bonfire you can see two counties away.
The passion is explosive . . . and the tenderness has them thinking about forever. But when Eden's past waltzes into town for a reckoning, her secret blows them apart. Still, Gabe will never back down from a fight . . . especially if the ultimate prize is Eden's heart.
"Julie Anne Long's writing glows with emotional intensity." —New York Times Bestselling Author Jayne Anne Krentz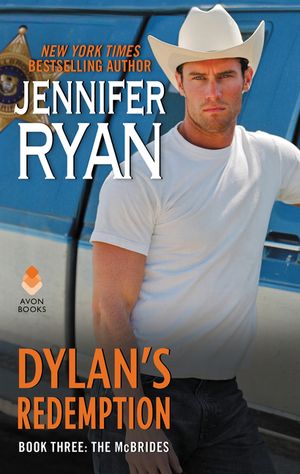 Dylan's Redemption by Jennifer Ryan
There's a new sheriff in Fallbrook … Meet Dylan McBride.
Jessie Thompson had one hell of a week. Dylan McBride, the boy she loved, skipped town without a word. Then her drunk of a father tried to kill her, and she fled Fallbrook, vowing never to return.
Eight years later, her father is dead, and Jessie reluctantly goes home—only to come face-to-face with the man who shattered her heart. A man who, for nearly a decade, believed she was dead.
Dylan accepted the position as sheriff of Fallbrook looking for a fresh start and a chance to uncover the truth about Jessie's disappearance. He knew he'd have to face a few ghosts … he just never thought one would be Jessie, all grown up, stunning … and alive.
The pull between them is instant, but Dylan's heart has already mourned Jessie, and she has secrets she can never share. Can they escape the darkness of their past for a chance at a bright future together?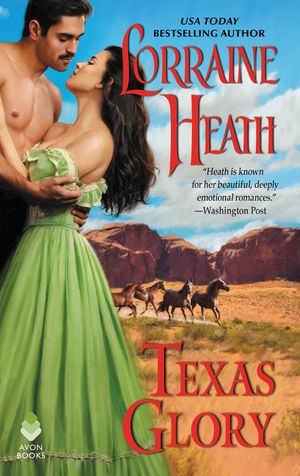 She never dreamed of the happiness . . .
Cordelia McQueen is little more than a prisoner in her father's house until he barters her off to a stranger in exchange for land and water rights. Now in a new place and married to a man as big and bold as untamed Texas, Cordelia prepares to live within her husband's shadow and help him achieve his goals.
Only he could promise her . . . 

Dallas has one driving ambition: to put West Texas on the map. Convinced he's too harsh a man to be loved, he expects nothing except a son from his shy wife. But with each passing day, Dallas discovers a woman of immense hidden courage and fortitude. He is determined to give her his heart, even if it means letting her go to achieve her own dreams and find her own glory.