New Titles on Sale!
by Lauren Lauzon
Great new romances from Cathy Maxwell, Joanna Shupe, Tessa Bailey, and Lisa Berne on sale today from Avon Books!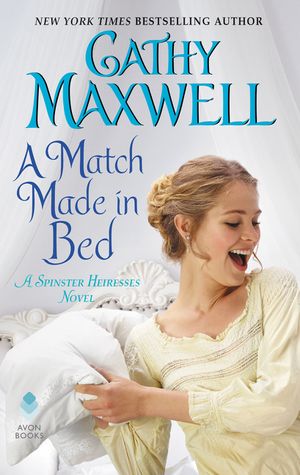 A Match Made in Bed by Cathy Maxwell
Once upon a time there were three young ladies who, despite their fortunes, had been on the marriage mart a bit too long. They were known as "the Spinster Heiresses" . . .
Miss Cassandra Holwell is too tall, too bookish, and too smart—but she does have money and a father who wants a grand title for her. Cassandra hasn't felt a desire to marry until she meets the sinfully handsome Duke of Camberly, who captures her imagination . . . until Soren York, Earl of Dewsberry and her family's sworn enemy, steps in the way.
The Holwells ruined Soren's family, and he's lived on the knife's edge trying to resurrect their fortunes . . . until he considers marrying the Holwell Heiress. Not only would her dowry give him the funds he needs, he has secretly had an eye on the independent-minded bluestocking since they both first realized the differences between men and women.
She likes to read; he has no patience for books. She knows little of sex; he is a man of the world and willing to school her. Her family destroyed his; his offer of marriage may be her only salvation.
Now Cassandra and Soren must learn to love each other for who they are, not what they are—and the lessons are becoming an exercise in absolute pleasure.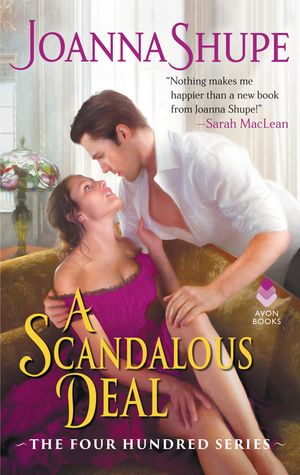 A Scandalous Deal by Joanna Shupe
Joanna Shupe returns with another unforgettable novel set in the glittering world of  New York City's Gilded Age…
They call her Lady Unlucky…
With three dead fiancés, Lady Eva Hyde has positively no luck when it comes to love. She sets sail for New York City, determined that nothing will deter her dream of becoming an architect, certainly not an unexpected passionate shipboard encounter with a mysterious stranger. But Eva's misfortune strikes once more when she discovers the stranger who swept her off her feet is none other than her new employer.
Or is it Lady Irresistible?
Phillip Mansfield reluctantly agrees to let the fiery Lady Eva oversee his luxury hotel project while vowing to keep their relationship strictly professional. Yet Eva is more capable—and more alluring—than Phillip first thought, and he cannot keep from drawing up a plan of his own to seduce her.
When a series of onsite "accidents" make it clear someone wants Lady Unlucky to earn her nickname, Phillip discovers he's willing to do anything to protect her—even if it requires a scandalous deal…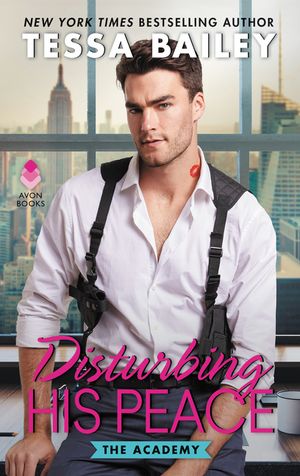 Disturbing His Peace by Tessa Bailey
She's got probable cause to make her move . . .
Danika Silva can't stand Lt. Greer Burns. Her roommate's older brother may be sexy as hell, but he's also a cold, unfeeling robot. She just wants to graduate and forget about her scowling superior. But when a dangerous mistake lands Danika on probation—under Greer's watch—she's forced to interact with the big, hulking jerk. Call him daily to check in? Done. Ride shotgun in his cruiser every night? Done. Try not to climb into his giant, muscular lap and kiss him? Umm…
Greer doesn't let anything—or anyone—distract him from the job. Except lately, all he can think about is Danika. He's wanted the beautiful, cocky recruit since the moment he saw her. But she's reckless and unpredictable, and Greer is painfully aware of what can happen when an officer doesn't follow the rules. Probation seemed like a good idea, but now Danika's scent is in his car and he's replayed her voicemails twenty times. Christ, he's a goner.
Danika's melting Greer's stone-cold exterior one ride-along at a time. Being together could have serious consequences… but breaking a few rules never hurt anybody, right?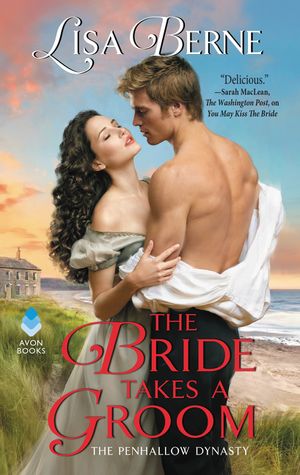 The Bride Takes a Groom by Lisa Berne
Lisa Berne's Penhallow Dynasty continues with a pair of star-crossed childhood friends who meet again years later—and find love where they least expect it . . .
Katherine Brooke may be a fabulously wealthy heiress, but she's trapped, a pawn in her parents' ruthless game to marry her into the nobility. Then Captain Hugo Penhallow—so charming, as handsome as a Greek god—comes into her life once more, and suddenly she sees a chance to be free.
As a Penhallow, his is one of the highest names in the land, but still his family is facing ruin. So Katherine boldly proposes an exchange: his name for her money. But only if Hugo understands it's merely a practical arrangement, and that she's not surrendering herself entirely.
Back from eight years in America and determined to give his younger siblings a better life, Hugo agrees. He's never fallen in love, so why not? Yet neither of them guesses that this marriage will become far, far more than they ever dreamed of . . .