New Romances on Sale Now
by Lauren Lauzon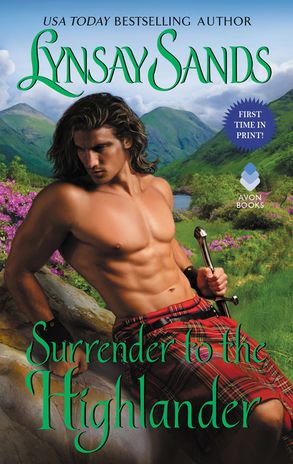 In  New York Times bestselling author Lynsay Sands' captivating romance, a lass targeted by an unknown foe is saved—and seduced—by a bold Highlander
Edith Drummond owes her life to Niels Buchanan and his brothers. Waking after an illness to a castle overrun by rugged Highlanders is disconcerting, but so is learning that she's slowly being poisoned. Niels insists on staying by her side, and Edith soon discovers that even more dangerous is her wild attraction to the fierce warrior.
Niels has never met a more courageous—or enticing—woman than Lady Edith. The idea of such a bonny lass being forced to enter a nunnery is more than any red-blooded Scotsman could bear. He'll gladly marry her himself. But while sweeping her off her feet is easy, it'll take all his skill to defeat her family's relentless enemies and convince her to surrender to his sweet embrace . . .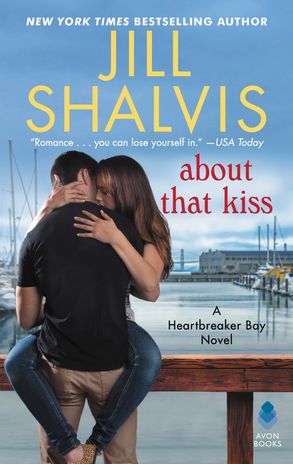 When love drives you crazy . . .
When sexy Joe Malone never calls after their explosive kiss, Kylie shoves him out of her mind. Until she needs a favor, and it's a doozy. Something precious to her has been stolen and there's only one person with the unique finder-and-fixer skills who can help—Joe. It means swallowing her pride and somehow trying to avoid the temptation to throttle him—or seduce him.
the best thing to do . . .
No, Joe didn't call after the kiss. He's the fun time guy, not the forever guy. And Kylie, after all she's been through, deserves a good man who will stay. But everything about Kylie makes it damned hard to focus, and though his brain knows what he has to do, his heart isn't getting the memo.
. . . is enjoy the ride.
As Kylie and Joe go on the scavenger hunt of their lives, they discover surprising things about each other. Now, the best way for them to get over "that kiss" might just be to replace it with a hundred more.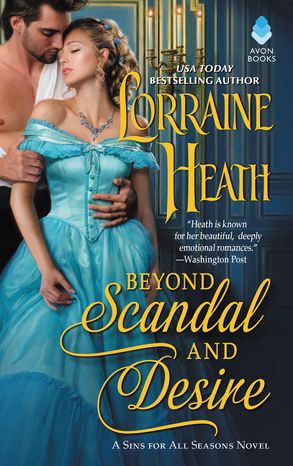 At birth, Mick Trewlove, the illegitimate son of a duke, was handed over to a commoner. Despite his lowly upbringing, Mick has become a successful businessman, but all his wealth hasn't satisfied his need for revenge against the man who still won't acknowledge him. What else can Mick do but destroy the duke's legitimate son—and woo the heir's betrothed into his own unloving arms . . .
Orphaned and sheltered, Lady Aslyn Hastings longs for a bit of adventure. With her intended often preoccupied, Aslyn finds herself drawn to a darkly handsome entrepreneur who seems to understand her so well. Surely a lady of her station should avoid Mick Trewlove. If only he weren't so irresistible . . .
As secrets are about to be exposed, Mick must decide if his plan for vengeance is worth risking what his heart truly desires.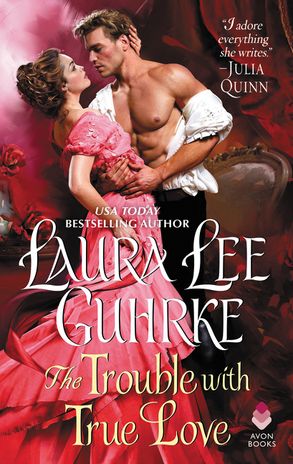 Dear Lady Truelove . . . I am a girl of noble family, but I am painfully shy, especially in my encounters with those of the opposite sex . . .
For Clara Deverill, standing in for the real Lady Truelove means dispensing advice on problems she herself has never managed to overcome. There's nothing for it but to retreat to a tearoom and hope inspiration strikes between scones. It doesn't—until Clara overhears a rake waxing eloquent on the art of "honorable" jilting. The cad may look like an Adonis, but he's about to find himself on the wrong side of Lady Truelove.
Rex Galbraith is an heir with no plans to produce a spare. He flirts with the minimum number of eligible young ladies to humor his matchmaking aunt, but Clara is the first to ever catch his roving eye. When he becomes aware that Clara—as Lady Truelove—has used his advice as newspaper fodder, he's infuriated. But when he's forced into a secret alliance with her, he realizes he's got a much bigger problem—because Clara is upending everything Rex thought he knew about women—and about himself . . .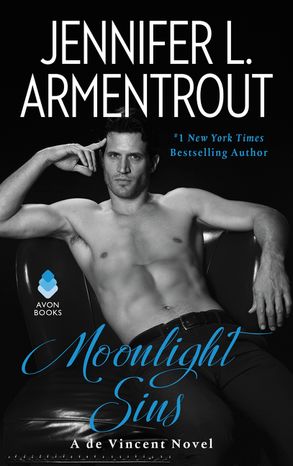 New York Times Bestselling Author Jennifer L. Armentrout delivers the unforgettable story of a woman whose new life has just begun—but may end in murder . . . 
Julia Hughes has always played it safe until she learned a very painful lesson. Now Julia's starting over with a job in the Louisiana bayou, working for the infamous de Vincent family, the massively wealthy brothers who are haunted by a dark reputation and whispers of misdeeds. Hired to care for their troubled sister, Julia can't afford any distractions, but the menacing presence in the mansion and the ever-present temptation of the handsome Lucian de Vincent aren't something anyone can ignore.
Julia knows better than to get wrapped up in Lucian. He's from a world she can't relate to. Plus, he's her employer. But his wicked touch and sensual promises are too much to deny. What starts with a kiss ends with so much more.
Lucian is the youngest brother—the wildest, most unpredictable one. He's the unrepentant bachelor of the family, known for his escapades in and out of the bedroom, and he wants Julia. There's something about her that makes Lucian want to lay himself bare, but some secrets are better left buried, right along with a past that could not only bring down a dynasty but destroy Julia in the process.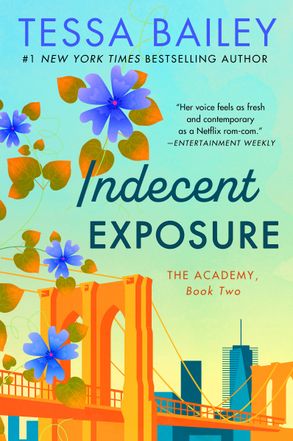 Is there a problem, Officer?
Jack Garrett isn't a police officer yet, but there's already an emergency. His new firearms instructor—the one who just dropped every jaw in the academy gym—is the same sexy Irish stranger he locked lips with last night. The Olympic gold medalist and expert markswoman is now officially off-limits, but Jack's never cared much for rules…
Katie McCoy's been cooped up in a shooting range for too long. A wild love affair is just what she needs to let loose, though she never imagined it would be with her smokin' hot trainee. She cannot get involved with Jack—but a quick fling? Perfect. Falling hard for a charismatic recruit with an equal amount of sex appeal and secrets? Bloody stupid.
Jack's charmed the pants off plenty of women (literally), yet few have ever looked beyond his perfect surface. Until Katie. He'll do anything to keep her in his life… except tell her about his past. But a tiny lie of omission never hurt anyone, right?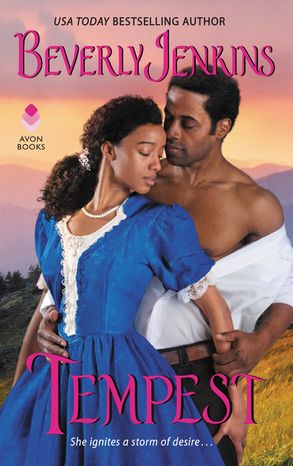 What kind of mail-order bride greets her intended with a bullet instead of a kiss? One like Regan Carmichael—an independent spirit equally at home in denims and dresses. Shooting Dr. Colton Lee in the shoulder is an honest error, but soon Regan wonders if her entire plan to marry a man she's never met is a mistake. Colton, who buried his heart along with his first wife, insists he only wants someone to care for his daughter. Yet Regan is drawn to the unmistakable desire in his gaze.
Regan's far from the docile bride Colton was expecting. Still, few women would brave the wilds of Wyoming Territory for an uncertain future with a widower and his child. The thought of having a bold, forthright woman like Regan in his life—and in his arms—begins to inspire a new dream. And despite his family's disapproval and an unseen enemy, he'll risk all to make this match a real union of body and soul.