New Romances on Sale Now
by Lauren Lauzon
Great new romances from Lynsay Sands, Lori Wilde, Alisha Rai, Lenora Bell, Eva Leigh, Tess Diamond on sale today from Avon Books!
For someone who's been around for over a hundred and forty years, immortal Elspeth Argeneau hasn't done a whole lot of living. Now that she's moved away from her controlling mother, she's tracking down rogue vampires and enjoying some overdue freedom. A fling would be fun. A life mate can wait. Yet to Elspeth's surprise, her landlady's hot grandson checks both boxes.
How the Cowboy was Won by Lori Wilde
Ember Alzate is a fantastic matchmaker with one big problem: she can't find the perfect mate for herself! Alzate family legend says that when she kisses "the One" she'll hear a mysterious humming in her head. Well, Ember's kissed a lot of guys and she's never heard a thing. Now, instead of searching for herself, she vows to find her best friend, Ranger Lockhart, a bride. It's clear this smart, sexy man just needs to meet the right gal.
What a Difference a Duke Makes by Lenora Bell
Mari knows how to wrap even the most rebellious children around her finger. But their demanding, wickedly handsome father? He won't be quite so easy to control. And there's something else she can't seem to command. Her heart. The foolish thing beats so wildly every time Edgar is near.
As his employee, Mari is strictly off-limits. But what if she's the one breaking all his rules? In the game of governess versus duke, how can Edgar maintain his defenses when the only thing he wants to do is let the tempting beauty win . . .?
Hurts to Love You by Alisha Rai
Heiress Evangeline Chandler knows how to keep a secret . . . like her life-long crush on the tattooed hottie who just happens to be her big brother's friend. She's a Chandler, after all, and Chandlers don't hook up with the help. Then again, they also don't disobey their fathers and quit their respectable jobs, so good-girl rules may no longer apply.
Counting on a Countess by Eva Leigh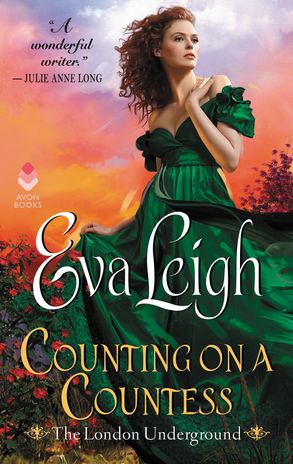 Husband hunting isn't Tamsyn's top priority—she's in London to sell her new shipment of illicit goods—but she's desperate for funds to keep her smuggling operation afloat. When a handsome earl offers to wed her and send her back to Cornwall with a hefty allowance, Tamsyn agrees. After all, her secrets could land her in prison and an attentive, love-struck spouse could destroy everything.
Be a Good Girl by Tess Diamond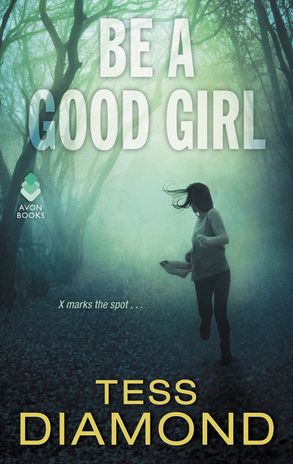 Fifteen years ago, Abigail Winthrop's best friend, and Paul's girlfriend, was murdered by the infamous serial killer Doctor X. Now an investigative journalist, she's determined to find the truth. But when Abigail discovers evidence that clears Doctor X, she realizes the real killer is still out there and is striking again when local young girls begin disappearing.