New Books on Sale This Week
by Lauren Lauzon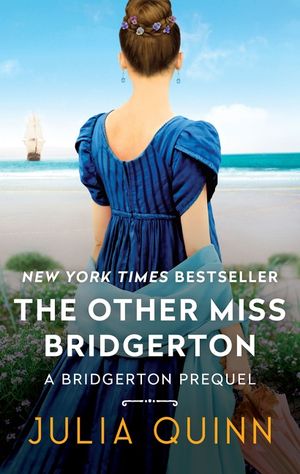 The Other Miss Bridgerton by Julia Quinn
Fiercely independent and adventurous, Poppy Bridgerton will only wed a suitor whose keen intellect and interests match her own. Sadly, none of the fools from her London season qualify. While visiting a friend on the Dorset coast, Poppy is pleasantly surprised to discover a smugglers' hideaway tucked inside a cave. But her delight turns to dismay when two pirates kidnap her and take her aboard a ship, leaving her bound and gagged on the captain's bed…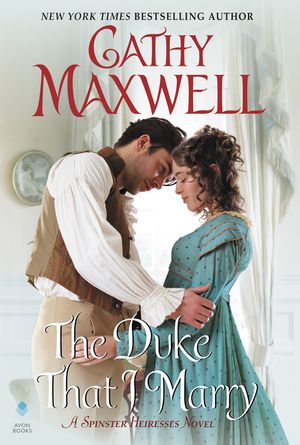 The Duke That I Marry by Cathy Maxwell
Is it wrong for a woman to want more?
Not if she is a Spinster Heiress. They do not settle. Any young miss would be very lucky to find herself promised to a man like the Duke of Camberly. However, Miss Willa Reverly has watched her friends marry for love. Camberly may be the prize of the season, but she will not be "sold" to any man. She wants his devotion or she wants nothing at all.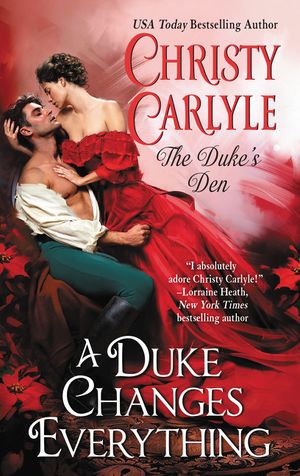 A Duke Changes Everything by Christy Carlyle
When the new heir to the Tremayne dukedom suddenly appears in Mina Thorne's life, she's flustered. Not only is he breathtakingly handsome, but he's also determined to take away her home and position as steward of the Enderley estate. If Mina learns what makes the enigmatic duke tick, perhaps she can change his mind—as long as she doesn't get too close to him.
With each day Nick spends with Mina, his resolve weakens as their colliding wills lead to explosive desire. Could she be the one woman who can help him finally bury the ghosts of his past?
Awaken My Heart by DiAnn Mills
1803, Texas . . .
The daughter of a wealthy rancher, Marianne Phillips has never agreed with her father's harsh treatment of the mestizos who first called Texas their home. When she is kidnapped by rebels who hope that her father will trade back their land for her freedom, Marianne realizes her loyalty lies with her abductors, not her father, who plans to marry her off to the don of a nearby estate.
Armando Garcia is the locals' reluctant leader, but he does not approve of the latest attempt to manipulate their enemy. When he learns that Marianne actually speaks his language, of her loyalty to his people, and of the faith that keeps her strong, Armando is faced with a difficult decision. Will his newfound love keep him from letting her go? Or will he set her free and risk losing everything?