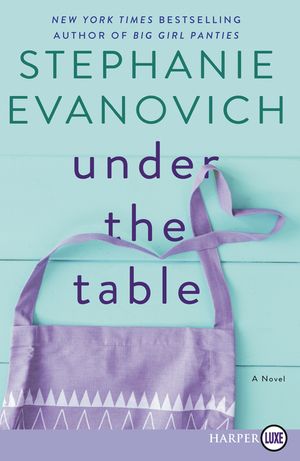 Under the Table
A Novel
Release date: Apr 16, 2019
ISBN: 9780062887580
The New York Times bestselling author of Big Girl Panties puts a modern twist on My Fair Lady in this  funny, romantic confection in which a canny young woman makes over her millionaire client
Suffocating in a dead-end marriage, Midwesterner Zoey Sullivan has fled to New York. Dodging calls from her ex, Derek, Zoey builds a small catering business.
When Zoey meets millionaire Tristan Malloy, she's blown away by his kitchen and charmed by his impeccable manners. But despite his handsome looks and money, Tristan is shy and awkward. Zoey is sure that Tristan has all the right raw ingredients—and that she's the right person to turn him into a delectable dish.
But Zoey's unprepared for just how well her makeover works. Zoey realizes she may have found her perfect match—but does Tristan even know how her feelings have changed? And what will happen when Zoey's ex comes to town looking to win her back?