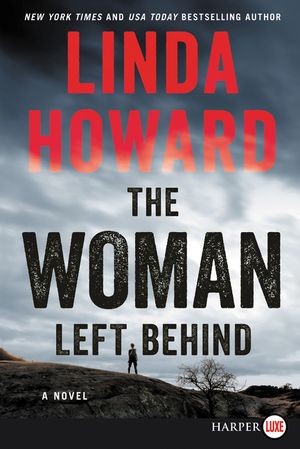 The Woman Left Behind
A Novel
Release date: Mar 13, 2018
ISBN: 9780062686961
Jina Modell works in Communications for a paramilitary organization, and she really likes it. But when she displays a high aptitude for spatial awareness and action, she's reassigned to work as an on-site drone operator with one of the elite GO-Teams. The problem is she isn't particularly athletic and to be fit for the field, she must learn how to jump out of a plane, shoot a gun . . . or else be unemployed.
Team leader Levi doesn't have much confidence in Jina making it through training, and no one is more surprised when she begins to thrive in her new environment. Even more surprising is that the disciplined leader can't stop thinking about her smart mouth . . . 
Meanwhile, a powerful congresswoman is setting a trap to ambush the GO-Team. When their Syrian base is suddenly attacked, Jina is thought dead by her comrades. Instead, she escapes to the desert where she must get back to her crew before they're exfiltrated out of the country.
But Levi never leaves a soldier behind, especially the woman he's fallen for. He's bringing back the woman they left behind, dead or alive.