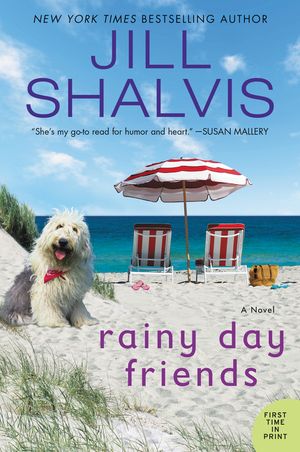 Rainy Day Friends
A Novel
Release date: Jun 19, 2018
ISBN: 9780062448156
From the USA Today bestselling author of Lost and Found Sisters comes a moving story of heart, loss, betrayal, and friendship . . .
Six months after Lanie Jacobs's husband's death, it's hard to imagine anything could deepen her sense of pain and loss. But then Lanie discovers she isn't the only one grieving his sudden passing. A serial adulterer, he left behind several other women who each, like Lanie, believed she was his legally wedded wife.
Rocked by the infidelity, Lanie is left to grapple with searing questions. How could she have been so wrong about a man she thought she knew better than anyone? Will she ever be able to trust another person? Can she even trust herself?
Desperate to make a fresh start, Lanie impulsively takes a job at the family-run Capriotti Winery. At first, she feels like an outsider among the boisterous Capriottis. With no real family of her own, she's bewildered by how quickly they all take her under their wings and make her feel like she belongs. Especially Mark Capriotti, a gruffly handsome Air Force veteran turned deputy sheriff who manages to wind his way into Lanie's cold, broken heart—along with the rest of the clan.
Everything is finally going well for her, but the arrival of River changes all that. The fresh-faced twenty-one-year-old seems as sweet as they come . . . until her dark secrets come to light—secrets that could destroy the new life Lanie's only just begun to build.