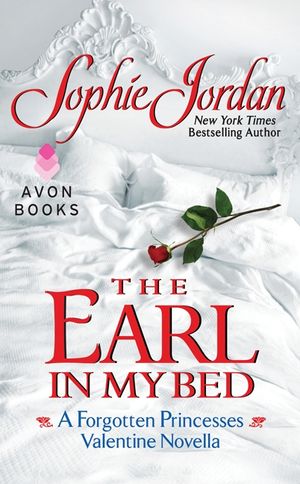 The Earl in My Bed
A Forgotten Princesses Valentine Novella
Release date: Feb 05, 2013
ISBN: 9780062222466
Intended for one man ...
All her life, everyone assumed Paget Ellsworth, the vicar's daughter, would marry the Earl of Winningham's youngest son. And when he left for war with his older brother, Jamie, words and promises were not necessary. She would wait.
But destined for another …
Four years pass, and the death of his father forces Jamie home to take up the reins as the new earl, leaving his brother fighting on the front lines a world away. Maddening, infuriating, sexy Jamie makes Paget question her feelings. One glimpse, one word from him awakens desire in her heart. When a simple kiss spirals out of control at the annual Valentine's Day ball, she realizes the man she never wanted is the man she needs ... but will Paget cast aside all she's ever thought to be true to win the man of her dreams?