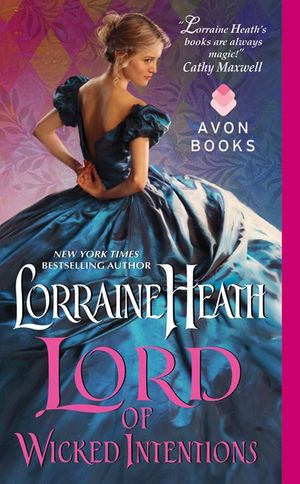 Lord of Wicked Intentions
Release date: Apr 30, 2013
ISBN: 9780062093578
Three young heirs, imprisoned by anunscrupulous uncle, escaped—to the sea,to the streets, to faraway battle—awaiting the day when they wouldreturn to reclaim their birthright . . .
Lord Rafe Easton may be of noble blood, but survival taughthim to rely only on himself and to love no one. Yet when he setseyes on Miss Evelyn Chambers, an earl's illegitimate daughter,he is determined to have her, if only as his mistress . . .
After her father's death, Evelyn Chambers never imaginedshe would be sold to the highest bidder, yet circumstancesgive her little choice but to accept the lord's indecent proposal. Rafe is wealthy, as well as ruthless. Yet his coldnessbelies deep passion and deeper secrets. If she must be his,Evelyn intends to lay bare everything the Lord of Pembrookis hiding. But dark discoveries threaten to destroythem both until unexpected love leadsthe last lost lord home . . .