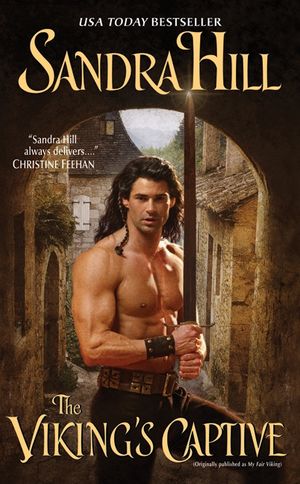 The Viking's Captive
Release date: Dec 28, 2010
ISBN: 9780062036667
Tyra, Warrior Princess
She is too tall, too loud, too fierce tobe a good catch. But her ailing father hasdecreed that her four younger sisterscannot be wed 'til Tyra consents to takea husband. Alas, with no suitorsbegging for her hand, it looks as if thesisters will all remain virgins.
Then a journey to save her father'slife brings Tyra face to face with Adamthe Healer. A god in human form,he's tall, muscled, perfectly proportioned.Here is the physician who could cureher father, and the lover who could finallyseduce her to his bed furs.
Too bad Adam refuses to fall in withher plans. Holy Runes! What's a lady todo but truss him up, toss him overher shoulder, and sail off into the sunset to live happily ever after.