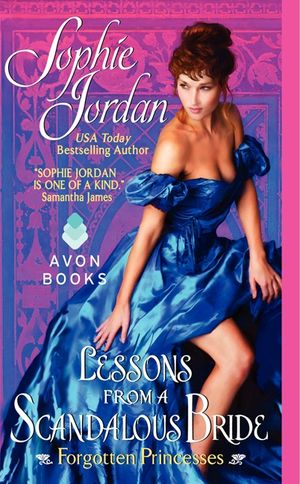 Lessons from a Scandalous Bride
Forgotten Princesses
Release date: Jul 31, 2012
ISBN: 9780062033031
A life can change in an instant . . .
No one knows this better than Miss Cleopatra Hadley,who went from poverty to plenty when she discovered one of England's richest men was her true father whowanted her to share his wealth . . . if she married intothe upper echelons of Society. A high price to pay for someone whose mother taught her just howdangerous a marriage could be.
An imposing yet impoverished Scots nobleman,Lord Logan McKinney knows he must wed some vapidtitle-hunter with a substantial dowry in order torestore his once-thriving estate. Having the vibrantCleo nearby, however, makes his task even moreunpalatable—for she tempts him like no other woman . . .just as he's precisely the sort of man she most fears:exciting, unpredictable, fiercely passionate. But whenattraction proves too powerful, they succumbto a kiss that quickly leads to lessonstoo scandalous for even thedarkest nights . . .