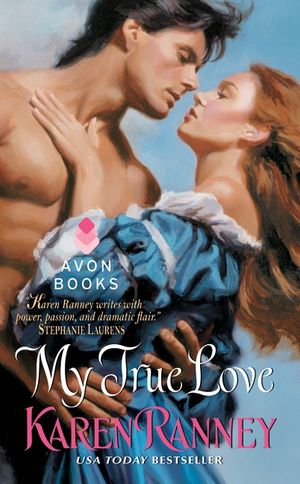 My True Love
Release date: Sep 29, 2009
ISBN: 9780061976704
Who is this magnificent stranger who comes to her in the night?
Anne Sinclair has been haunted by visions of a handsomeblack-haired warrior all her life. His face invadesher dreams and fills her nights with passionate longing.So the beautiful laird's daughter leaves her remoteScottish castle, telling no one, to search for the man calledStephen—a man she does not know but who fightsin war-torn England, a place she has never seen.
Stephen Harrington, Earl of Langlinais, never expectedto rescue this unexplained beauty from the handsof his enemy. And yet, when their eyes first meet, he feels from the depths of his soul that he should know her . . .that he needs to touch her, and keep her by his side forever.For unknown to both of them, they are in thecenter of a centuries-old love, a love that is aboutto surpass their wildest dreams.