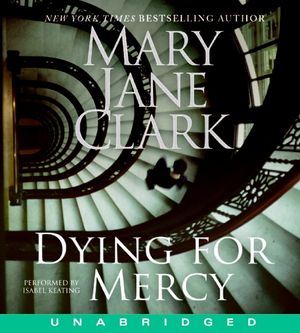 Dying for Mercy CD
Release date: Jul 28, 2009
ISBN: 9780061768187
When death shatters the serenity of the exclusive moneyed enclave of Tuxedo Park, New York, Eliza Blake, co-host of KEY to America, is on the scene. While attending a lavish gala at her friends' newly renovated estate, Pentimento, Eliza's host is found dead—a grotesque suicide that is the first act in a macabre and intricately conceived plan to expose sins of the past involving some of the town's most revered citizens.
Determined to find the truth, Eliza and her KEY News colleagues discover that Pentimento holds the key. The glorious mansion is actually a giant "puzzle house", filled with ingenious clues that lead them, one by one, to the victims of a fiendish killer.
As Pentimento gives up its secrets it becomes clear that no amount of wealth or privilege will keep the residents of Tuxedo Park safe. But just when she unearths one final surprise, Eliza comes face to face with a murderer who believes that some puzzles should never be solved.