Sep 24 - Book Review
The Price is Right!
THE AMOROUS EDUCATION OF CELIA SEATON is on sale for only 99¢.

Being kidnapped teaches Miss Celia Seaton a few things about life

LESSON ONE
Never disrobe in front of a gentleman ... unless his request comes at gunpoint.

LESSON TWO
If, when lost on the moors, you encounter Tarquin Compton, the leader of London society who ruined your marriage prospects, deny any previous acquaintance.

LESSON THREE
If offered an opportunity to get back at Mr. Compton, the bigger the lie, the better. A faux engagement should do nicely.

LESSON FOUR
Not all knowledge is found between the covers of a book. But an improper book may further your education in ways you never guessed.

And while an erotic novel may be entertaining, the real thing is even better

I don't know how long this bargain price will last so get it while it's hot! Available from all major ebook retailers.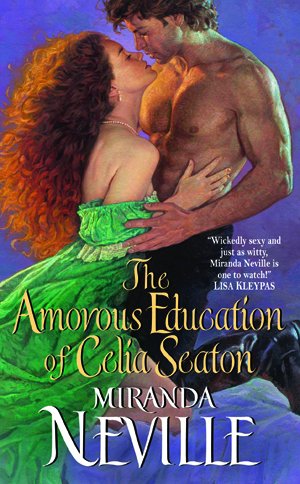 Comments:
Connect with Facebook