New Titles on Sale!
by Lauren Lauzon
Great new romance from Susan Elizabeth Phillips, Sarah MacLean, Jennifer Ryan, Gayle Callen, Sophie Barnes, and Laura Brown on sale today from Avon Books!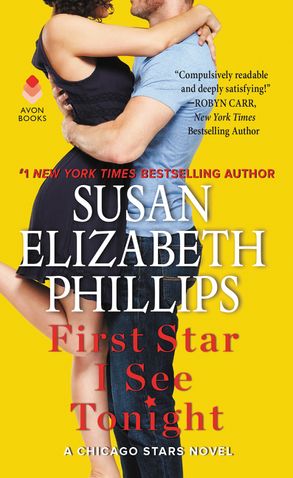 First Star I See Tonight by Susan Elizabeth Phillips
A no-nonsense sports hero and a feisty female detective go head-to-head in this funny, fresh, seductive novel from the award-winning New York Times bestselling author known for her unforgettable characters, heartfelt emotion, and laugh-out-loud humor
He's the former quarterback of the Chicago Stars football team. She's trying to make a success of
her very own detective agency. Her first job? Follow him. Let's just say it's not going well.
Not well at all . . .
Piper Dove is a woman with a dream—to become the best detective in the city of Chicago. First job? Trail former Chicago Stars quarterback, Cooper Graham. The problem? Graham's spotted her, and he's not happy.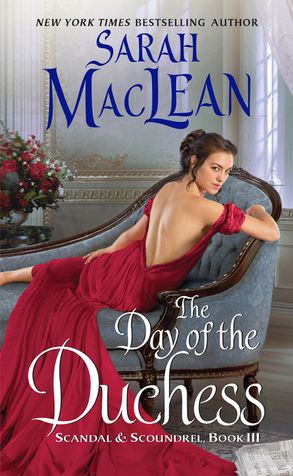 The Day of the Duchess by Sarah MacLean
The one woman he will never forget . . .
Malcolm Bevingstoke, Duke of Haven, has lived the last three years in self-imposed solitude, paying the price for a mistake he can never reverse and a love he lost forever. The dukedom does not wait, however, and Haven requires an heir, which means he must find himself a wife by summer's end. There is only one problem—he already has one.
The one man she will never forget . . .
After years in exile, Seraphina, Duchess of Haven, returns to London with a single goal—to reclaim the life she left and find happiness, unencumbered by the man who broke her heart. Haven offers her a deal: Sera can have her freedom, just as soon as she finds her replacement . . . which requires her to spend the summer in close quarters with the husband she does not want, but somehow cannot resist.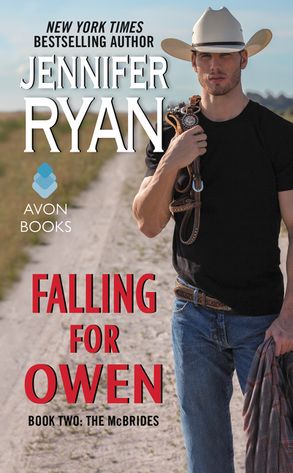 Falling for Owen by Jennifer Ryan
Attorney by day, rancher by night, Owen McBride conquered his dark past and made it his mission to help the innocent—even at the expense of a personal life. But when a client's abusive ex-husband targets Owen, and his gorgeous neighbor Claire gets caught in the crossfire, his feelings turn anything but professional. The mysterious beauty awakens something in him, and he'll move heaven and earth to keep her safe.
Coffee shop owner Claire Walsh learned the hard way that handsome men aren't to be trusted. Owen may be sexy as hell and determined to take care of her, but she's reluctant to put her heart on the line. His presence in her life puts a target on her back, yet the more time she spends with him, the more she finds she can't help falling for Owen.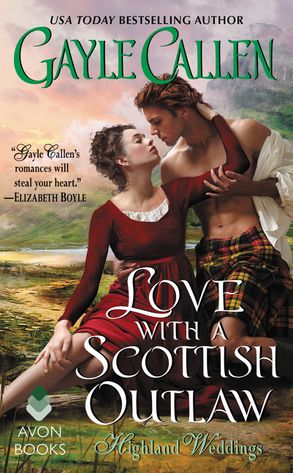 Love with a Scottish Outlaw by Gayle Callen
The last thing clan chief Duncan Carlyle expects to encounter in the rain-soaked Highlands is Catriona Duff, daughter of the corrupt earl responsible for the price on his head. Yet Duncan finds himself sheltering the beauty who claims to have lost her memory. Catriona could be the key to stopping her father, but only if Duncan can keep her identity—and his dangerously powerful desire—to himself.
Duncan may have rescued Catriona, but the gruff outlaw clearly doesn't trust her. She's moved by his mission to rescue kidnapped children, but hiding in a network of caves means living in close quarters with everyone—including Duncan. And even as Catriona struggles to remember her past, the present draws her ever closer to this enigmatic man . . . and to the secret that could change everything.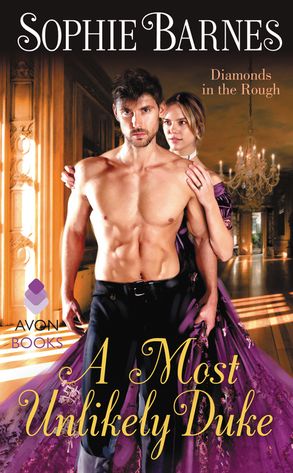 A Most Unlikely Duke by Sophie Barnes
Raphe Matthews hasn't stepped foot in polite circles since a tragedy left his once-noble family impoverished and in debt. The bare-knuckle boxer has spent the last fifteen years eking out an existence for himself and his two sisters. But when a stunning reversal of fortune lands Raphe the title of Duke of Huntley, he's determined to make a go of becoming a proper lord, but he'll need a little help, and his captivating neighbor might be just the woman for the job…
After her sister's scandalous match, Lady Gabriella knows the ton's eyes are on her. Agreeing to tutor the brutish new duke can only lead to ruin. Although she tries to control her irresistible attraction to Raphe, every day she spends with him only deepens her realization that this may be the one man she cannot do without. And as scandal threatens to envelop them both, she must decide if she can risk everything for love with a most unlikely duke.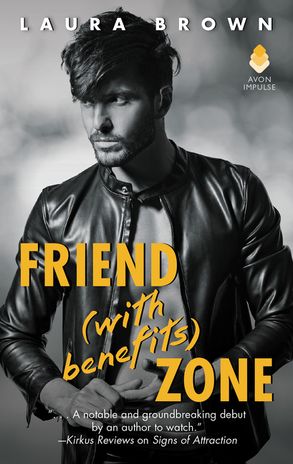 Friends (with Benefits) Zone by Laura Brown
Today is a bad day. The worst actually. After dealing with the constant manhandling that comes with being a cocktail waitress at a dive bar and surviving a date from hell, I see an eviction notice slapped on the door of my sketchy basement apartment. Great.
When my best friend Devon shows up at my door and uses his stubborn charm (emphasis on stubborn) to get me to move in with him, I give in. We've had about a million sleepovers since we met in the kindergarten Deaf program, but this time it's different because I can't stop thinking about his hard body covering mine, every single night.
I know Devon would do anything for me, but I'm afraid what I want to happen will ruin our friendship forever. And the more time we spend together in close quarters, the harder it'll be to resist the spark of attraction I've always felt. But maybe it's possible to have the best of both worlds: keep the one relationship I can't live without and indulge in an attraction I can't deny.
I guess the only thing we can do is try…