New Titles on Sale!
by Lauren Lauzon
Great new romances Eloisa James, Jill Shalvis, Lynsay Sands, Sophie Jordan, Beverly Jenkins,  Lena Diaz, and Julia Quinn on sale today from Avon Books!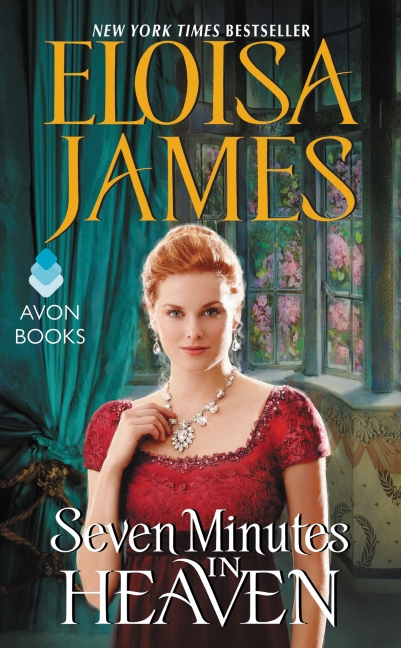 Seven Minutes in Heaven by Eloisa James
Witty and elusive Eugenia Snowe has all society begging for one of her premiere governesses—except the powerful Edward Reeve, who bursts into her office with his arrogant demands.
No question that Eugenia enjoys crossing wits with the brilliant inventor, but Ward wants far more than a governess. He wants Eugenia, and he'll stop at nothing to have her—including kidnapping.
Will Eugenia lose her heart in the most reckless gamble of her life, or will she discover the sweetest pleasure she's ever known?
All it will take is seven minutes . . .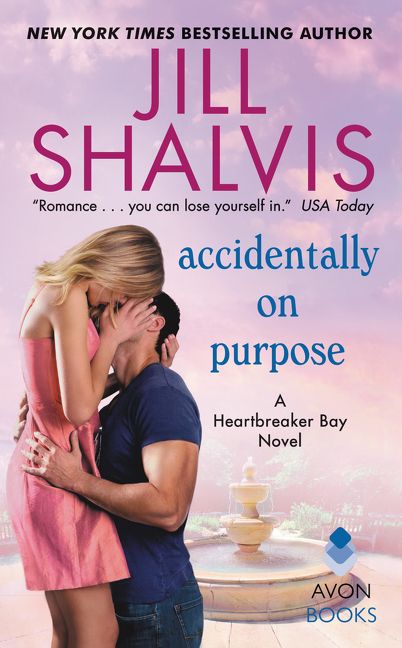 Accidentally on Purpose by Jill Shalvis
There's no such thing as a little in love . . .
Elle Wheaton's priorities: friends, career, and kick-ass shoes. Then there's the muscular wall of stubbornness that's security expert Archer Hunt—who comes before everything else. No point in telling Mr. "Feels-Free Zone" that, though. Elle will just see other men until she gets over Archer . . . which should only take a lifetime . . .
There's no such thing as a little in lust . . .
Archer's wanted the best for Elle ever since he sacrificed his law-enforcement career to save her. Their chemistry could start the next San Francisco earthquake and he craves her 24/7, but Archer doesn't want to be responsible for the damage. The alternative? Watch her go out with guys who aren't him . . .
There is such a thing as . . .
As far as Archer's concerned, nobody is good enough for Elle. But when he sets out to prove it by sabotaging her dates, she gets mad—and things get hot as hell. Now Archer has a new mission: prove to Elle that her perfect man has been here all along . . .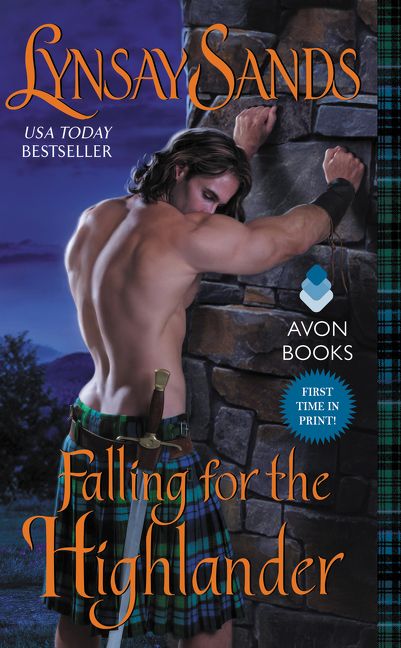 Falling for the Highlander by Lynsay Sands
New York Times bestselling author Lynsay Sands welcomes readers back to the Scottish Highlands, where a gallant warrior vows to protect a beautiful runaway . . .
Lady Murine Carmichael has known her share of bad luck. But when her debt-ridden half brother tries to sell her off in exchange for a few Scottish horses, it's the final straw. If keeping her freedom means escaping through harsh countryside alone, so be it. She has barely begun her journey when she lands an unlikely escort—the brawny Highlander who just refused to buy her virtue.
Dougall Buchanan was disgusted by Lord Danvries' shameful offer, but Murine tempts him beyond measure. Even bedraggled and dusty, the lass glows with beauty and bravery. Dougall wants to do more than just help her flee. He wants to protect her—with his life and his heart—if she'll only let him. For Murine may be pursued by a powerful foe, but nothing compares to the fiery courage of a Highlander in love.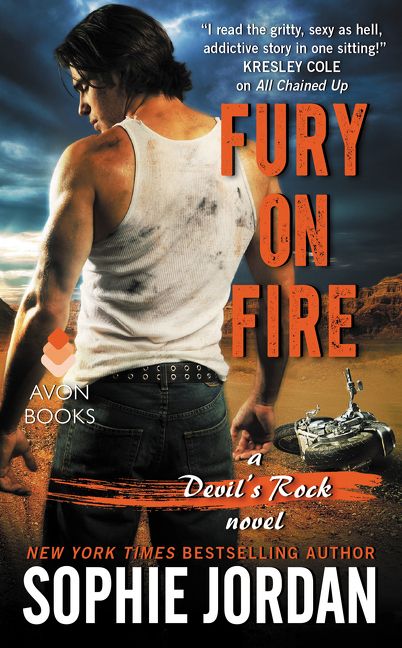 When you live next door to the big bad wolf . . .
After years in prison, North Callaghan is finally free. But the demons haunting him still make him feel like a caged beast. He loses himself in work and hard living, coming up for air only to bed any willing woman to cross his path. So when his new neighbor snares his interest, he decides to add another notch to his bedpost. The only problem? Faith Walters is a white picket fence kind of girl.
Prepare to be devoured.
Faith's new neighbor is the rudest man alive. He'd rather grunt at her than speak and he takes her "welcome-to-the-neighborhood" scones without a thank you. She knows she should run for the hills from the ex-con. If only he weren't so smoldering sexy…if only the sounds of him with other women didn't drift through their shared wall and fill her with longing…and if only he didn't look at her like they were a collision waiting to happen.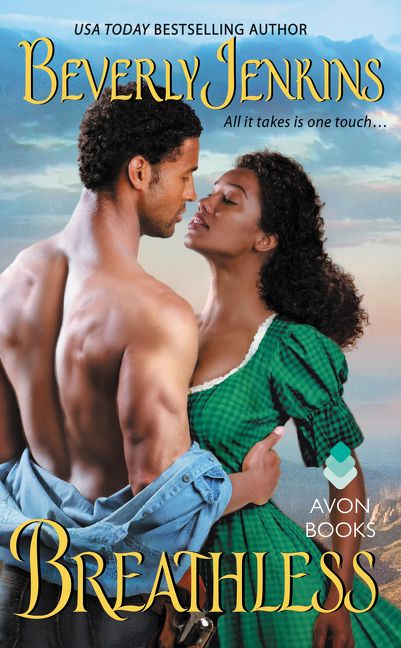 All it takes is one touch . . .
A strong-willed beauty finds herself in the arms of the handsome drifter from her past, in this second book in the sizzling series set in the Old West, from USA Today Bestselling Author Beverly Jenkins.
As manager of one of the finest hotels in Arizona Territory, Portia Carmichael has respect and stability—qualities sorely missing from her harsh childhood. She refuses to jeopardize that by hitching herself to the wrong man. Suitors are plentiful, but none of them has ever looked quite as tempting as the family friend who just rode into town . . . and none has looked at her with such intensity and heat.
Duchess. That's the nickname Kent Randolph gave Portia when she was a young girl. Now she's a stunning, intelligent woman—and Kent has learned his share of hard lessons. After drifting through the West, he's learned the value of a place to settle down, and in Portia's arms he's found that and more. But convincing her to trust him with her heart, not just her passion, will be the greatest challenge he's known—and one he intends to win . . .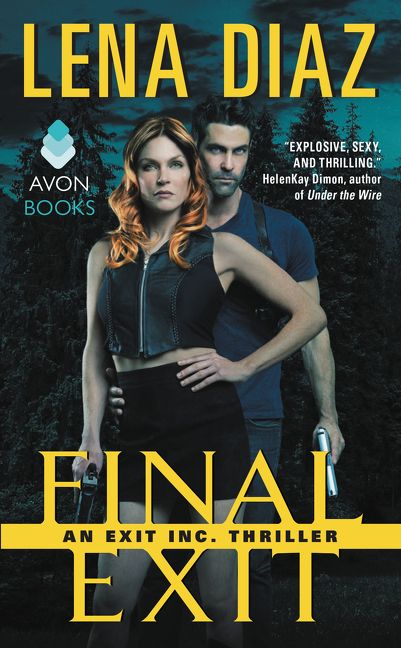 After a tragic mistake nearly destroyed his life, Special Agent Kade Quinn will do whatever it takes to save his career. His latest mission? Track and capture the remaining EXIT operatives to determine if they're still a threat. But his next target—a stunning female assassin—is both elusive and dangerously appealing.
Bailey Stark has outsmarted the FBI so far, but she's tired of running. Tired of watching her friends ambushed by government agents in tactical gear and never seen again. She suspects they aren't being evaluated—they're being exterminated—and she's determined to convince Agent Quinn his mission is a lie before it's too late. Bailey doesn't want to rely on him. She definitely shouldn't desire him. But she knows teaming up with the skilled, sexy agent may be her only hope.
Kade doesn't want to believe Bailey's claims, but he promises to keep her safe. Trusting one another is difficult. Fighting their attraction is harder. And as they uncover the disturbing truth behind his mission . . . staying alive will be nearly impossible.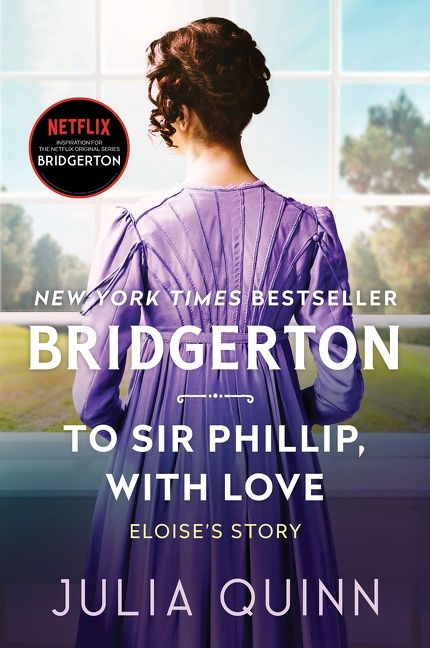 To Sir Phillip, With Love by Julia Quinn
ir Phillip knew that Eloise Bridgerton was a spinster, and so he'd proposed, figuring that she'd be homely and unassuming, and more than a little desperate for an offer of marriage. Except . . . she wasn't. The beautiful woman on his doorstep was anything but quiet, and when she stopped talking long enough to close her mouth, all he wanted to do was kiss her . . . and more.
Did he think she was mad? Eloise Bridgerton couldn't marry a man she had never met! But then she started thinking . . . and wondering . . . and before she knew it, she was in a hired carriage in the middle of the night, on her way to meet the man she hoped might be her perfect match. Except . . . he wasn't. Her perfect husband wouldn't be so moody and ill-mannered, and while Phillip was certainly handsome, he was a large brute of a man, rough and rugged, and totally unlike the London gentlemen vying for her hand. But when he smiled . . . and when he kissed her . . . the rest of the world simply fell away, and she couldn't help but wonder . . . could this imperfect man be perfect for her?