New Titles on Sale!
by Lauren Lauzon
Great new romances from Jennifer Ryan, Tessa Dare, Tessa Bailey, Julie Anne Long, Lisa Berne, and Tracey Livesay on sale today from Avon books!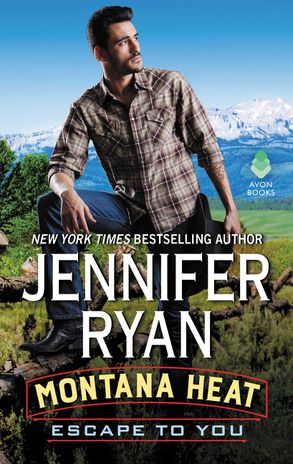 A Montana man always protects the woman he loves
He discovered her during a Montana blizzard, freezing cold, impossibly vulnerable, a little boy by her side. Undercover DEA Agent Beck "Trigger" Cooke is astonished to recognize Ashley Swan—award-winning actress, famous beauty—and missing for over a year. To keep her and the child hidden from a sadistic madman, he secrets the pair away to his isolated home.
No longer a prisoner, and protected at Hope Ranch, Ashley recovers and learns the tall, tempting federal agent may have a dark past, but it hasn't destroyed his sense of honor.
As they shed past roles and find common ground, Ashley and Trigger can't help but fall slowly, carefully, in love. But danger still lurks outside the boundaries of Hope Ranch, for until her crazed captor is brought to justice, and Trigger's undercover past is laid to rest, none of them will ever be truly safe…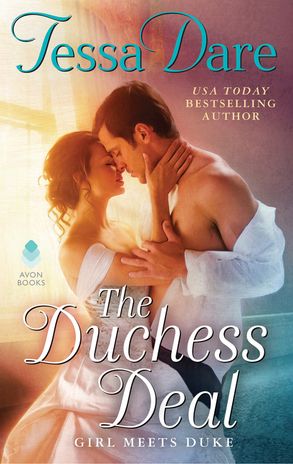 When girl meets Duke, their marriage breaks all the rules…
Since his return from war, the Duke of Ashbury's to-do list has been short and anything but sweet: brooding, glowering, menacing London ne'er-do-wells by night. Now there's a new item on the list. He needs an heir—which means he needs a wife. When Emma Gladstone, a vicar's daughter turned seamstress, appears in his library wearing a wedding gown, he decides on the spot that she'll do.
His terms are simple:
– They will be husband and wife by night only.
– No lights, no kissing. 
– No questions about his battle scars.
– Last, and most importantly… Once she's pregnant with his heir, they need never share a bed again.
But Emma is no pushover. She has a few rules of her own:
– They will have dinner together every evening.
– With conversation.
– And unlimited teasing.
– Last, and most importantly… Once she's seen the man beneath the scars, he can't stop her from falling in love…
You don't know what you've got until it's gone…
Police academy cadet Charlie Burns can't believe his luck when the gorgeous blonde he meets in a bar murmurs those magic words: "Nothing serious, 'kay?" Mind-blowing, no-strings sex with Ever Carmichael—it's the holy grail of hookups for a guy who's too busy following in his law enforcement family's footsteps to think about getting serious. Charlie's allabout casual…that is, until Ever calls it quits and his world tilts on its axis.
Ever knows that when you control the relationship game, you can't get played. But for the first time, she wants more than short-term satisfaction. Step one: end her fling with commitment-phobic Charlie. Step two: sacrifice herself to the ruthless NYC dating scene. Yet everywhere she turns, there's Charlie, being his ridiculously charming self. No online match or blind date compares to the criminally hot cop-in-training, but they're over. Aren't they?
If love is a four-letter-word, why does the idea of Ever seeing someone else tie Charlie up in knots?  Now he's desperate to win her back…and a little date sabotage never hurt anyone, right?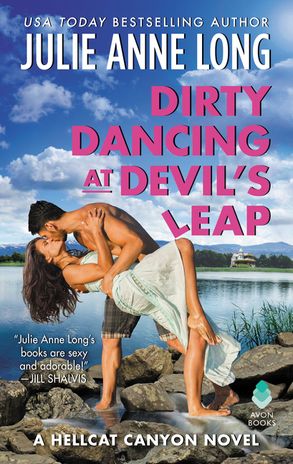 She was a naive country girl. He was a billionaire's spoiled son. He was her first crush, her first heartbreak…and now her sworn enemy.
As Avalon Harwood's fortunes soared, Maximilian "Mac" Coltrane's plummeted, and he had to fight his way back to where they both began: Hellcat Canyon. Now Mac and Avalon will play dirty—in more ways than one—to get what they each want: the glorious old abandoned Coltrane mansion. But when Avalon snaps the house up at auction, she discovers there's something awfully familiar about the extremely hot caretaker…
Mac might have a heart of stone, and the abs to match, but Avalon—the dazzling girl whose heart was always too big and too reckless for her own good—was always his Kryptonite. And just like that, the stakes change: suddenly they're fighting not just for a house, but for a magic they tasted only once before and never since—long ago, with each other, at Devil's Leap.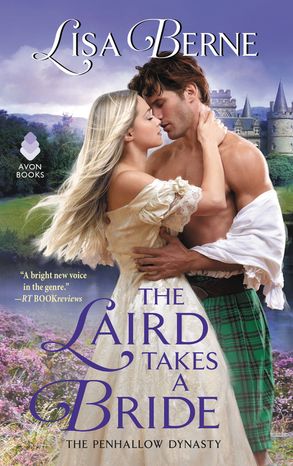 Lisa Berne's Penhallow Dynasty series continues as a Highlander marries against his will—and discovers he may have found the perfect bride
Alasdair Penhallow, laird of his clan and master of Castle Tadgh, is forced to end his carefree bachelorhood, thanks to an ancient decree that requires him to marry. But Alasdair's search for a biddable wife comes to a screeching halt when Fate serves up Fiona Douglass. Prickly as a thistle, Fiona challenges him at every turn, rendering herself surprisingly irresistible. Her love would be a prize indeed . . . if Alasdair could accept it.
Fiona gave her heart once, and doesn't plan to repeat that folly. Yet she finds herself drawn to Alasdair's intelligence and strength, and the passion he incites goes well beyond her expectations for what's only a marriage of expedience. Despite herself, she's falling in love with her husband. But there's a high wall between them—and Fiona's not sure it can ever be torn down.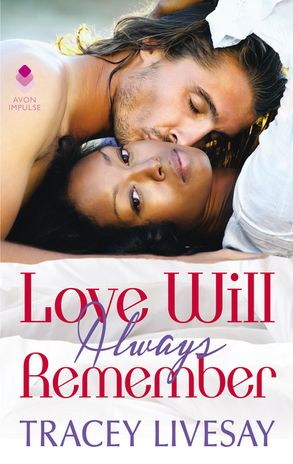 An accident changed Leighton Clarke's life forever.
After waking from a coma, Leighton Clarke can't remember anything from the past six years. She's stunned when her doctors inform her she has amnesia, something she didn't think occurred outside of soap operas. Anxious and disoriented, the only person who elicits any feelings is Jonathan Moran, a gorgeous chef with compassionate brown eyes . . . who also happens to be her fiancé.
Jonathan isn't her fiancé. But when his estranged brother—her real husband-to-be—asks him to step in while he's away in London, Jonathan doesn't think he has a choice, especially after seeing how the previously aloof Leighton now responds to him. The more time they spend together, the more Jonathan begins to fall for his brother's fiancé, until he's wishing the pretense were reality.
When Leighton's memories come flooding back, can she forgive the man she's fallen in love with or will his lie ruin the only thing that feels true?