New Titles on Sale!
by Lauren Lauzon
Great new romances from Susan Wiggs, Elizabeth Boyle, Lenora Bell, Laura Kate, HelenKay Dimon, and Julia Quinn on sale today from Avon Books!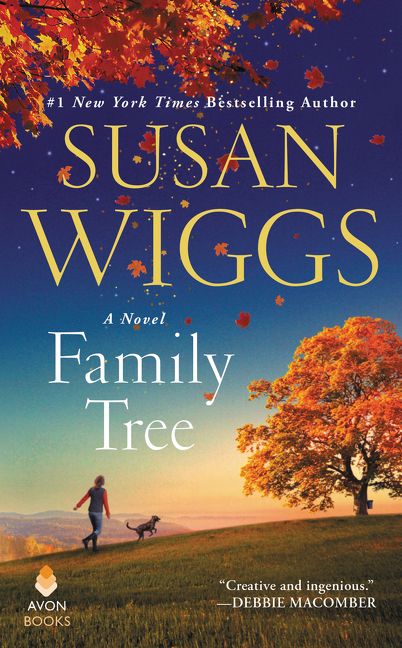 The Family Tree by Susan Wiggs
Sometimes the greatest dream starts with the smallest element. A single cell, joining with another. And then dividing. And just like that, the world changes. Annie Harlow knows how lucky she is. The producer of a popular television cooking show, she loves her handsome husband and the beautiful Los Angeles home they share. And now, she's pregnant with their first child. But in an instant, her life is shattered. And when Annie awakes from a yearlong coma, she discovers that time isn't the only thing she's lost.
Grieving and wounded, Annie retreats to her old family home in Switchback, Vermont, a maple farm generations old. There, surrounded by her free-spirited brother, their divorced mother, and four young nieces and nephews, Annie slowly emerges into a world she left behind years ago: the town where she grew up, the people she knew before, the high-school boyfriend turned judge. And with the discovery of a cookbook her grandmother wrote in the distant past, Annie unearths an age-old mystery that might prove the salvation of the family farm.
Family Tree is the story of one woman's triumph over betrayal, and how she eventually comes to terms with her past. It is the story of joys unrealized and opportunities regained. Complex, clear-eyed and big-hearted, funny, sad, and wise, it is a novel to cherish and to remember.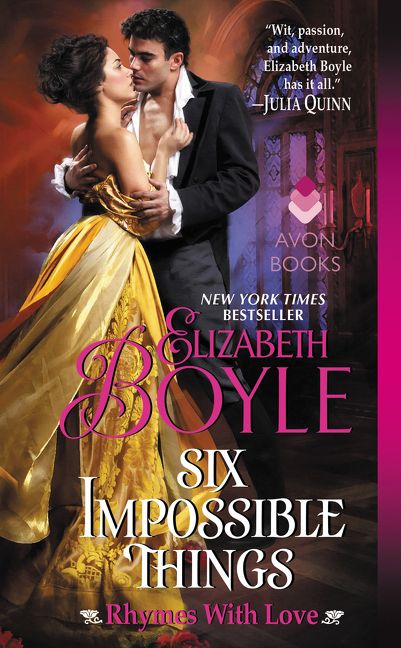 Six Impossible Things by Elizabeth Boyle
Lord Rimswell is a man of honor and absolutes. If he says something is impossible, it is. Yet his life of right and wrong is turned upside down when he finds himself in a compromising situation with the most unyielding, yet maddeningly beautiful, woman in London. If only he had not given in to the irresistible temptation to kiss her. Now he must marry her.
Miss Roselie Stratton is the very definition of impossible—headstrong, outspoken, and carrying a reticule of secrets that could ruin more than her reputation. Kissing Brody is hardly the most ruinous thing Roselie has ever done as a secret agent for the Home Office…nor will she let a marriage of convenience stop her from continuing her work. Little does Roselie realize that she has underestimated Brody's resolve to keep her safe—for he has hopelessly fallen in love with her and is determined to do the impossible by stealing her heart in return.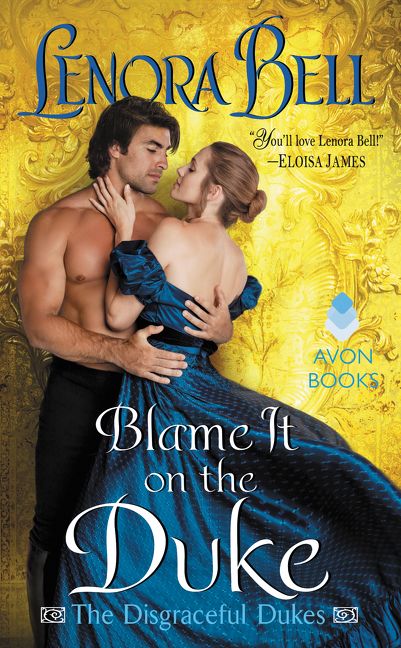 Blame it on the Duke by Lenora Bell
Nicolas, Lord Hatherly, never intended to marry—nor add to the "mad" Hatherly line—but now he must honor his father's debt to a social-climbing merchant or lose the family estate.
A notoriously wild marquess, won by her father at a game of cards, is the very last thing Miss Alice Tombs wants. She's spent the last three seasons repelling suitors in spectacular fashion so she'd be at liberty to explore the world. She'll just have to drive this one away as well.
Until Nick proposes an utterly tempting arrangement: one summer together to prove the legitimacy of their union, then Alice is free to travel while Nick revels in the time he has left before the Hatherly Madness takes hold.
It will be easy to walk away after a few months of make-believe wedded bliss—won't it? Alice and Nick are about to find out…one sultry night at a time.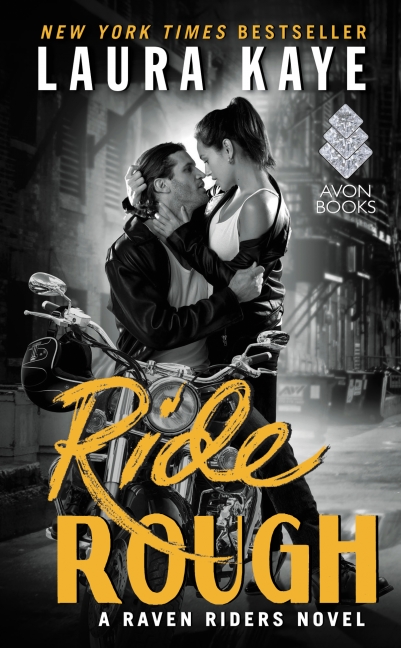 Maverick Rylan won't apologize for who he is—the Raven Riders Motorcycle Club Vice-President, a sought-after custom bike builder, and a man dedicated to protecting those he loves. So when he learns that the only woman who has ever held his heart is in trouble, he'll move heaven and earth to save her.
Alexa Harmon thought she had it all—the security of a good job, a beautiful home, and a powerful, charming fiancé who offered the life she never had growing up. But when her dream quickly turns into a nightmare, Alexa realizes she's fallen for a façade she can't escape—until sexy, dangerous Maverick offers her a way out.
Forced together to keep Alexa safe, their powerful attraction reignites and Maverick determines to do whatever it takes to earn a second chance—one Alexa is tempted to give. But her ex-fiancé isn't going to let her go without a fight, one that will threaten everything they both hold dear.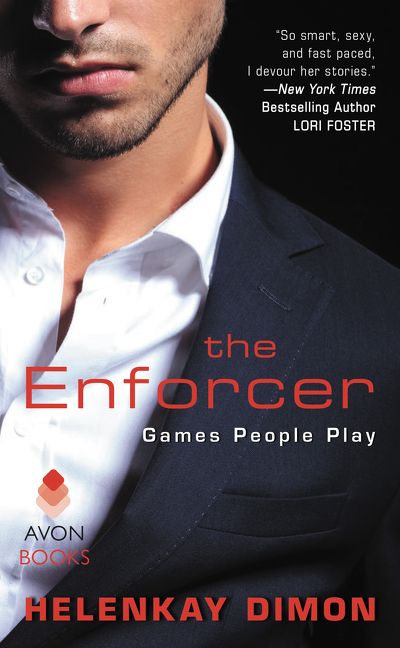 The Enforcer by HelenKay Dimon
Security expert Matthias Clarke hunts down people who don't want to be found. His latest prey: the sole survivor of a massacre that killed his brother years ago. Kayla Roy claimed she was a victim of the carnage. Then she disappeared. Matthias thinks Kayla may have actually been the killer—and he wants justice.
Kayla Roy never stays in one place too long and never lets a man get too close. But keeping Matthias at arm's length may be impossible. Dark and enigmatic, Matthias draws Kayla in from the start. She knows nothing about his connection to her dark past, or his thirst for vengeance. She only knows their attraction feels overpowering—and very dangerous.
Matthias's suspicions about the sensual Kayla clash with his instinct to protect her, especially when he realizes her life is in danger. But Kayla's not looking for a savior—especially one who seems hell-bent on tempting her down a lethal path.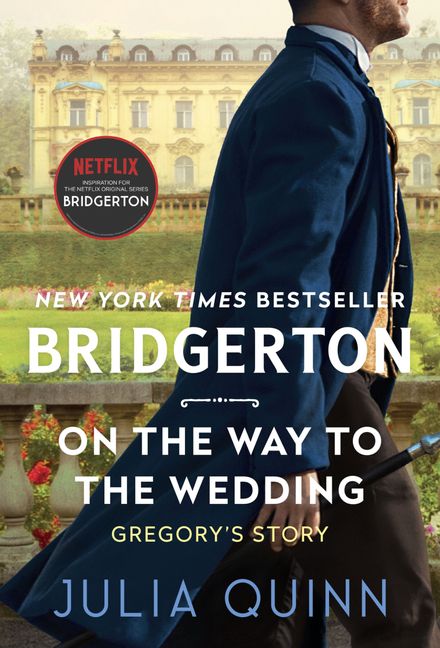 On the Way to the Wedding by Julia Quinn
Unlike most men of his acquaintance, Gregory Bridgerton believes in true love. And he is convinced that when he finds the woman of his dreams, he will know in an instant that she is the one. And that is exactly what happened. Except …
She wasn't the one. In fact, the ravishing Miss Hermione Watson is in love with another. But her best friend, the ever-practical Lady Lucinda Abernathy, wants to save Hermione from a disastrous alliance, so she offers to help Gregory win her over. But in the process, Lucy falls in love. With Gregory! Except …
Lucy is engaged. And her uncle is not inclined to let her back out of the betrothal, even once Gregory comes to his senses and realizes that it is Lucy, with her sharp wit and sunny smile, who makes his heart sing. And now, on the way to the wedding, Gregory must risk everything to ensure that when it comes time to kiss the bride, he is the only man standing at the altar …